Click arrows to scroll to next product.
Gentle Leader the first name in head harnesses. Great for big pullers, gives small handlers an advantage to help control a large dog. (*Note* not to be used on a flexi leash or long line).                  $34.99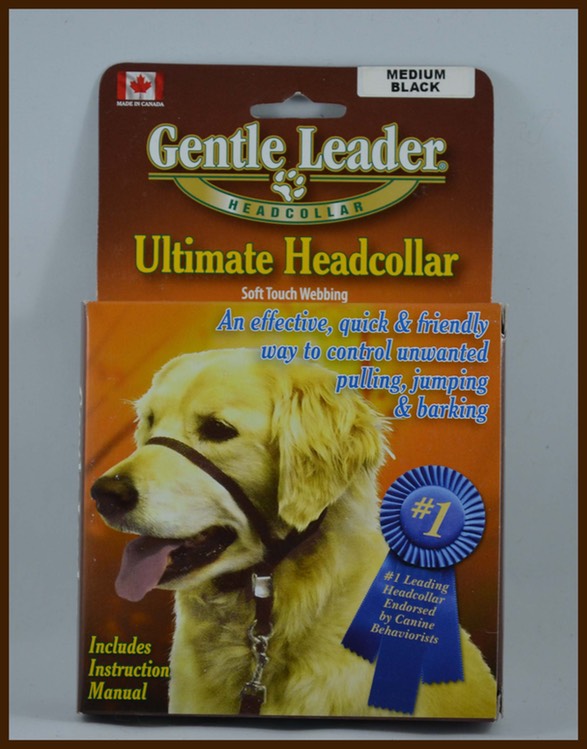 Example Sizing Chart
 SMALL :  Jack Russells, Mini Poodles           Shelties, Terriers etc.
MEDIUM: Spaniels, Dalmations, Goldens. Labs , Doodles etc.
LARGE:  Larger retrievers, Gr.Danes. Bernese Mountain Dogs etc.